A New SHREEM BRZEE Chanting Record! / Join Us For Our SHREEM BRZEE Wealth Group Chanting Session Next Week! (17 August 2013, 9 am to 6 pm, RELC Hotel, Singapore)
August 10, 2013
Our SHREEM BRZEE chanting warriors on 13 July 2013 after setting their new record
.
Namaste everyone,
I must admit that when we resumed our SHREEM BRZEE Group Wealth Chanting sessions on 13 July 2013 after a long 6 month break, I was anticipating us to be a bit rusty and therefore wasn't expecting a new chanting record to be set.
Our previous record set at our last SHREEM BRZEE Group Wealth Chanting session in January 2013 was 35,000 SHREEM BRZEE chants
.
Boy was I wrong!
.

Everyone was on fire and the SHREEM BRZEE counts just kept going up and up.
.
In the end, thanks to everyone love of SHREEM BRZEE and dedication to changing their financial karma, we hit a new chanting SHREEM BRZEE record that day:
.
42,000 SHREEM BRZEE chants!
.
The group energy was fantastic. We had 28 people with us and at the end of the day, everyone shared in the beneft of 1.176 million SHREEM BRZEE chants i.e:
.
42,000 SHREEM BRZEE chants X 28 people = 1.176 million SHREEM BRZEE chants
.
From experience, it would take you several months to complete chanting SHREEM BRZEE on your own to reach 1 million chants!
.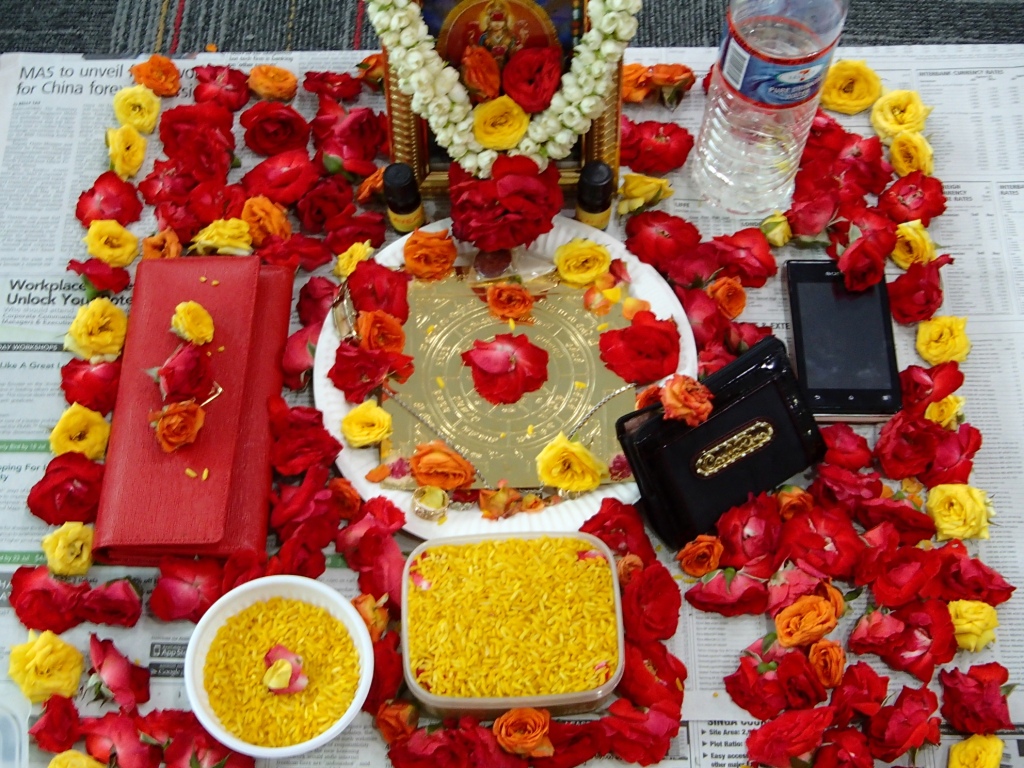 One of the beautiful SHREEM BRZEE power stations!
.
With Dr Pillai (Baba)'s grace, I'm happy to let you know that our next epic SHREEM BRZEEGroup Wealth Chanting Sessions in Singapore will be on 17 August 2013 from 9 am to 6 pm.
.
Our upcoming SHREEM BRZEE Group Wealth chanting session on 17th August is going to be especially very powerful because 17 August 2013 is VISHNUPATI.
.
Watch Dr Pillai (Baba) in this video below explaining how VISHNUPATI is one of the four days of the year when VISHNU, the God of Wealth, is especially active to give you material boons.
.
.
If you would like to learn more about the power of our SHREEM BRZEE Group Wealth Chanting Sessions, please see HERE
.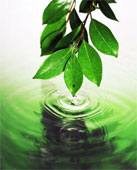 .
What Do I Need To Bring?
We will provide you with all ritual materials such as the tumeric rice and flower petals for you to make your offering plus paper plates and light refreshments (to get you going)
If you like, you can bring along your sacred items such as yantras, gold jewellery, and empower them with your SHREEM BRZEE chantings.
.
Here is some good news!
For the last three years, the cost of our SHREEM BRZEE chanting event had been constantly priced at S$80 per person
Although the hotel room rental /ritual material costs have risen over the last few years, we had resisted increasing our fee because we want to encourage as many people as possible to practice SHREEM BRZEE.
However, after three years, in view of such increasing costs, we have had to revise the fees SHREEM BRZEE chanting event to ensure we can continue to offer it at the same level our community has become accustomed to.
The normal fee for the SHREEM BRZEE chanting event on 17 August 2013 is now S$108.
However, to make it as accessible to as many of you who wish to continue enjoying the miracle and power of chanting SHREEM BRZEE together as a community, we are happy to offer an early bird discount for the 17 August 2013 SHREEM BRZEE chanting event at an early bird rate of S$80!
.
How Do I Register?
You can register and buy your ticket from below:
.
To make advance payment to qualify for the EARLY BIRD DISCOUNT, you can do one of the following:
(A) To pay in cash:
If you would like to pay by cash, please send me an sms & I will forward you the bank account details you can deposit the cash into.
Payment must be made on or by 14 August 2013 to qualify for the Early Bird Discount!
.
IMPORTANT: please send me an SMS telling me you have paid and please retain the deposit slip as proof and record of your payment.
(B) To pay by credit card
Register and pay via major credit cards through:
OR send me an email and I'll issue you with Paypal invoice which you can then make payment.
.
Do sign up early if you wish to take advantage of the early bird discount.
This website will automatically end the Early Bird Rate on 14 August 2013.
.
IMPORTANT: The payment at the door option is not entitled to Early Bird Discount Promo
.
Further information
You can contact me, Vijay, if you have any questions.
Email: sivababa108@gmail.com
See you on the 17th!
.
Vijay
.